Everyone knows uni students are poor, but it seems the folks from the Sydney University Bushwalkers are so broke they can't even fork out for a pair of pants!
But they've turned that negative into a positive, and after heading off with digital cameras clicking into remote (and not-so-remote) parts, from the Blue Mountains to far beyond, the end result is a spectacular nude calendar. (It turns out club members made another nude calendar about 20 years ago!)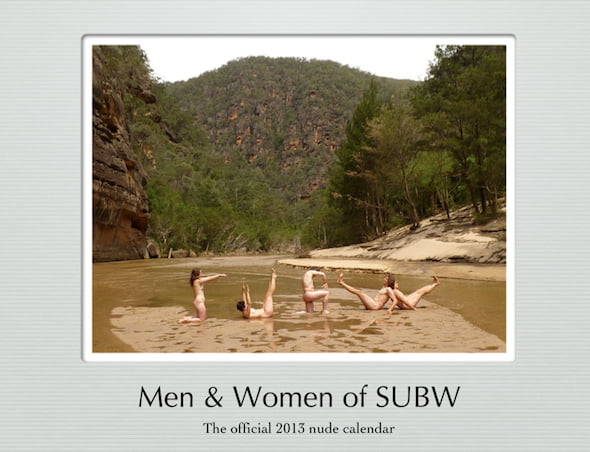 While the club's 65 year history is littered with secluded skinny dips and other remote romps, the Men & Women of SUBW 2013 official nude calendar is one of the few times any of the unclad antics have been put in print.
Inside are close to two-dozen shots of SUBW members enjoying themselves everywhere from a chilly Blue Mountains canyon to the baking heat of the Simpson Desert, and as far afield as the Overland Track in Tassie and the Snowy Mountains.
Best of all, the calendar comes for the rock-bottom price of $15, which is a bargain when you consider the 365 days of smiles you're guaranteed to get from it.
And all of the proceeds from sales of the limited-edition masterpiece go towards the club buying outdoor gear (which, unlike clothes, many uni students are too poor to afford), ensuring another generation can get the chance to head off and explore the wonderful wild places around Sydney.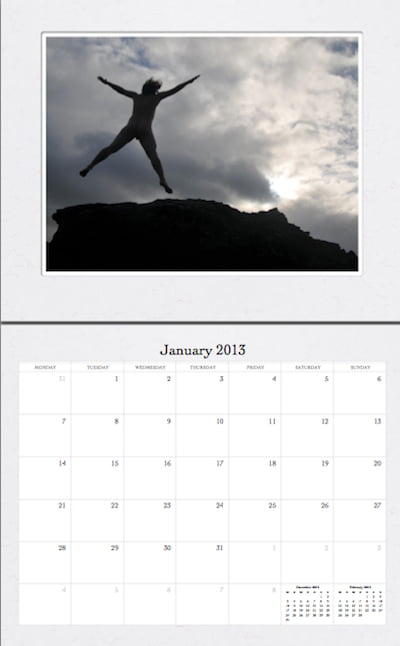 So whether you're after the ultimate gift for the outdoor enthusiast with it all, or simply something pretty to hang over the crack on your bathroom wall, this is the nude calendar for you!
You can order the Men & Women of SUBW 2013 nude calendar online here: www.subw.org.au/calendar. The order form will take you through to a PayPal page, but you can pay using a credit card if you don't have an account. Postage to anywhere in Australia is just $4, and there are options for sending calendars overseas as well.
* P.S. I'm now desperately trying to hunt down the first SUBW nude calendar, from the 90's. If you have a copy, or any images from it, please get in touch!!!