After three and a half canyoning seasons, my worn out Bestard Canyon Guides needed to be replaced. I was initially considering Bestard's low cut Aqua Pro when T2 mentioned he hadn't been very lucky with the fit of this shoe — they caused blisters on his heels — and instead suggested I have a look at the Astral Hiyak.
The name sounded familiar as I had come stumbled upon a wayward Astral water shoe alongside the trail in Maine while thru-hiking the Appalachian Trail last year. At the time I assumed the owner may have been using them as a second pair for fording rivers.
Astral Designs are a relatively recent addition to the footwear scene. They are based in North Carolina and predominantly make water shoes for paddlers. In the last year they have finally become available in Australia for the first time, with a paddling store at the base of the Blue Mountains stocking them.
With the canyoning season around the corner I decided to check them out. At first they reminded me of Dunlop Volleys, with their canvas upper and low profile, zero drop (almost) sole.
The Hiyak has a high top and laces that run the length of the shoe, allowing you to lock the foot firmly in place to prevent sliding forward and ending up with damaged toe nails. They come with a velcro flap that keeps the laces tucked away. Overall, the shoe is quite light and minimalist, without much padding underfoot. The soles have a shallow diamond shaped lug pattern, with intriguing wavy micro slits (siping) which only become visible when the sole flexes.
Like all Astral water shoes, they come with plenty of drain holes, with holes in the front and rear of the sole. The tough canvas upper is backed by a thin quilted lining, I guess for added warmth.
The shoes only come in full sizes, so I made sure I took a bunch of wool and neoprene socks, along with insoles (for arch support), to dial in the correct fit.
After wearing them through about a dozen canyons this season, in areas including Kanangra, Carmarthen, Grose, Newnes, and Wollangambe, I've made the following observations:
The Good:
Grip: Having only used Volleys and Bestard Canyon Guides in the past, I was blown away with the stickiness of the rubber and the feel underfoot. Where I have slipped at times in the Bestards, I am yet to in these kicks. They grip well on moss, rock, and logs. The use of a specialised rubber compound in a flexible, low profile design, along with the addition of the micro-slits, combine to deliver exceptional grip. Having a more flexible sole than Bestards, I was apprehensive as to how they would fare with edging, but I was proven wrong. The sole is also surprisingly tough and they are still in good nick.
Drying time: Having a thinly lined canvas upper, they seem to dry fairly quickly. I also haven't had any funky fumes wafting about as yet.
Drainage: The drain holes seem to do their job. Although, because they lack gaiters that can be drawn closed like the Bestard Canyon Guide, I noticed that creek walking in sandy canyons resulted in sand getting trapped inside the shoe on occasion.
The Bad:
The velcro lace flap: This seemed like a good idea, but gradually became a major peeve. Once sand got trapped in the velcro loop, the hooks just wouldn't latch on, causing the flap to come undone while creek walking. I ended up getting so fed up with having to regularly stop to refasten it that I simply cut these flaps off.
The Not Too Bad:
Comfort: Being paddling shoes, they're not really designed for long walks, but I've been quite happy with them so far. My decision to add an extra insole for arch support probably helped. I did suffer from sore arches on one occasion, but that was probably because I was lugging full canyoning gear along with two 60m ropes up Murdering Gully.
Overall:
I've been quite pleased with the Hiyaks so far, although how quickly they will wear out is yet to be seen.
Incidentally, my mate Danny — who was keen on Hiyaks after seeing mine — ended up getting a pair of the new Astral Razzler 2.0. This shoe also has a high top, like the Hiyak, but does away with the velcro flap. It also has a beefier sole with a slightly different fit from the Hiyaks. After seeing them in use in a canyon I decided to buy a pair and am keen to see how they compare. More to come.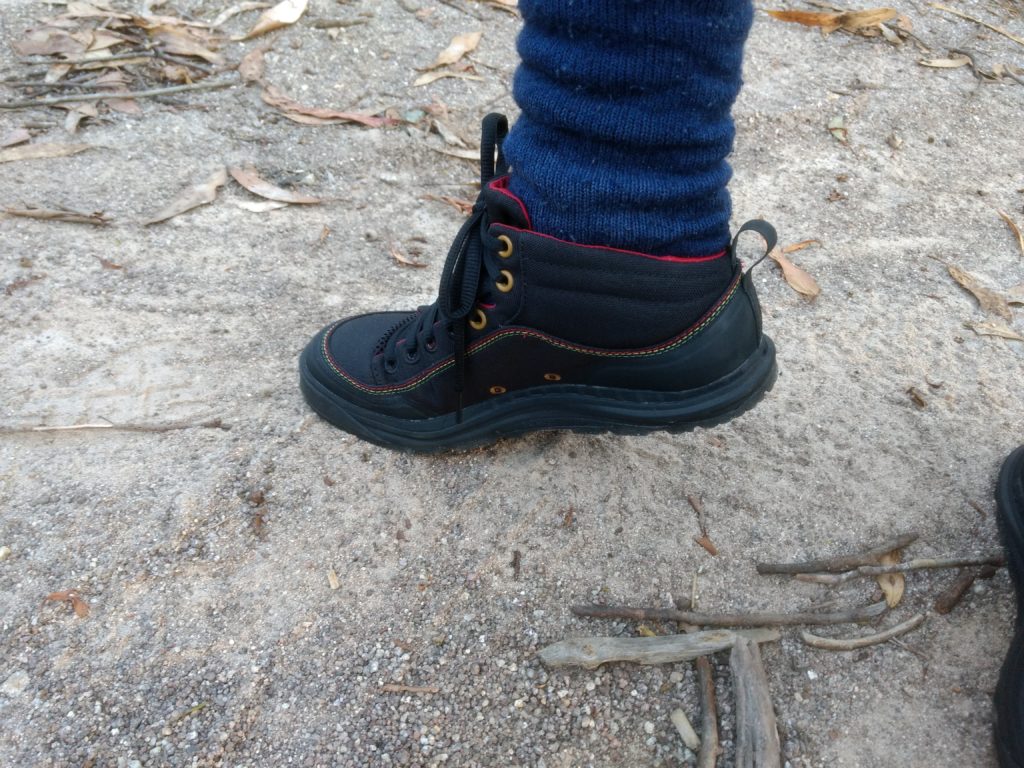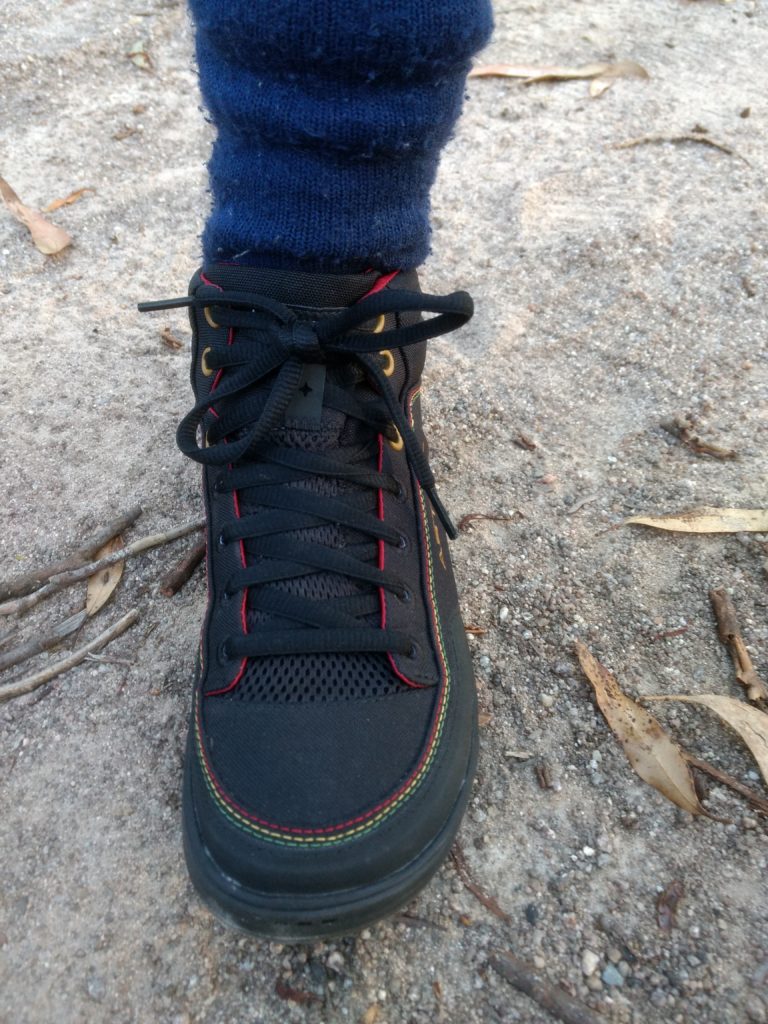 For those interested in a low cut shoe, Astral also has the Brewer 2.0. Trying them all on, I actually liked the fit of this shoe the most out of the three. But while it has the same beefy sole as the Razzler, I was concerned that with so much mesh on top it wouldn't survive many canyons. But if Astral were to come out with a full canvas version of it, I'd definitely reconsider.
Update:
09/03/2019: I gave the Razzler 2.0 a bash in a canyon at Kanangra. Although it provides much better cushioning, I did not feel as surefooted in them as the Hiyaks. The soles of both are made from the same compound, but the flexible and lower profile of the Hiyaks make it grip better.