UPDATE: Five Ten is no longer producing specialist canyoning footwear, and has discontinued the Water Tennie. The good news is there's still plenty of great options for canyoners looking for a tough water shoe with great grip. You can see some of the other options we have reviewed here: fatcanyoners.org/reviews/.
I only just got my hands on a pair of the 5.10 Water Tennies and can't wait to give 'em a whirl!
My expectations after owning a pair of regular 5.10 Tennies were already high, but after seeing the water specific alterations (including fast draining mesh and neoprene cuffs) my expectations have now risen considerably. They should be getting their first work out on the 'winter safari' snow melt kayaking trip soon and then bring on summer canyoning! Check back here in early October to see how they go…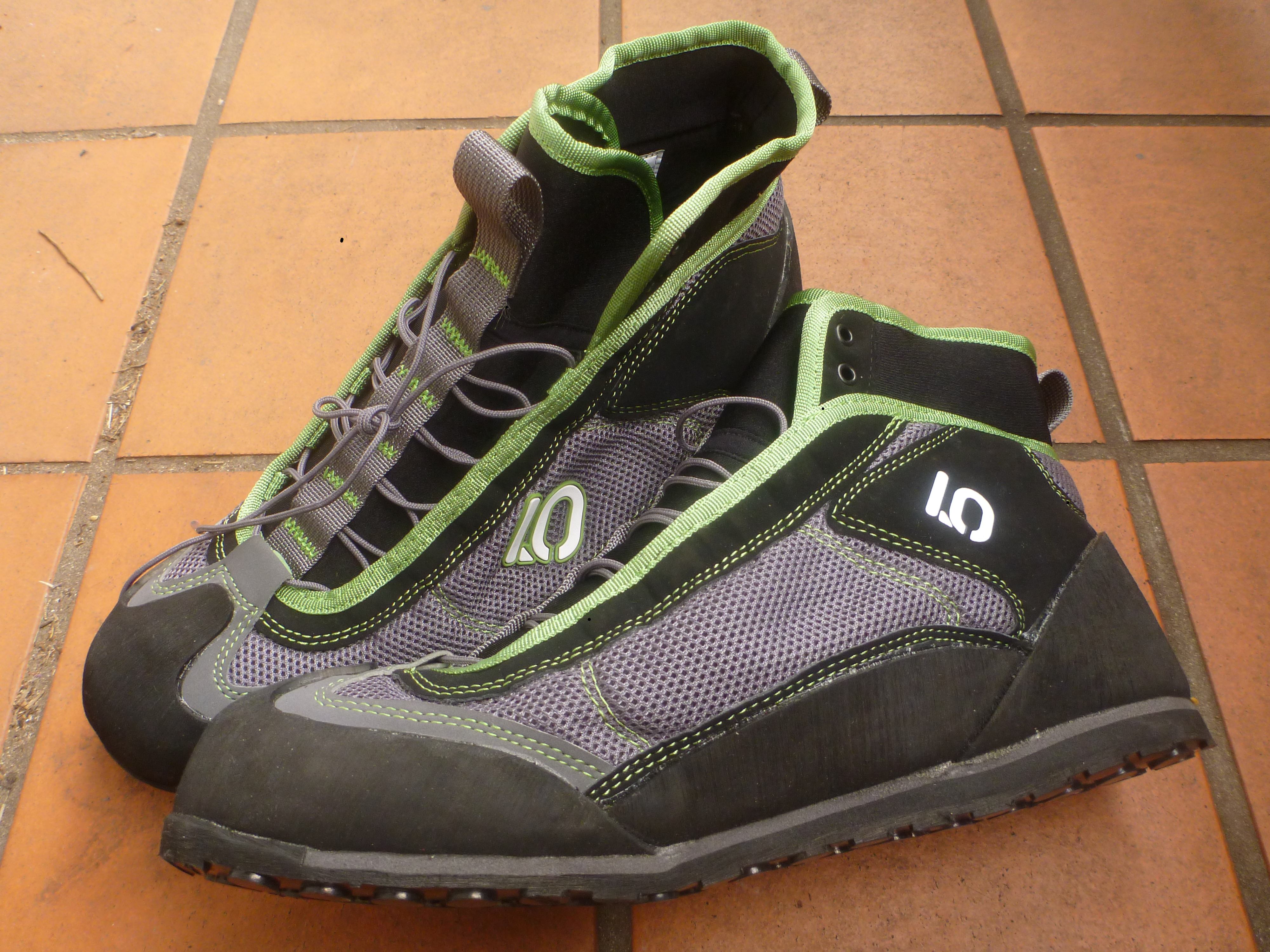 Update 1: White Water Kayaking
Before the summer starts the snow melts.This fills some of Australia's best 'creeks' with (just) enough water to white water paddling, which brings on the annual 10 day long 'winter safari' trip to the Snowy Mountains.
This was my first opportunity to break out the Water Tennies, and I was very impressed indeed. To my surprise I fit into my normal boat just fine not finding the foot room too cramped.
This years safari featured lots of water (the Snowy river  having 5000 ML released from Jindabyne dam the day we paddled it). This lead to  a lot of time spent outside of the boat – scouting, portaging and yes also swimming after tactical emergency exits from the kayak. The Water Tennies therefore got a lot of use!
The critical feature that I was after was grip, and this I found to be very reassuring when scrambling around above angrily gurgling rapids. Particularly impressive is the grip on wet granite which is inherently ultra-smooth.
One small annoyance to note is the length of the shoelaces; very long. They required a lot of complicated tying up to keep them out of the way. The other aspect that is yet to be tested is their ability to withstand some tough love in the scubby walk in to canyons. With summer on the doorstep this time is neigh.