Party: Tim, Michelle, Dyson, Uriah and Amani Vollmer, Leah Charlson, Natascha Rohr and Meredith Thomas
Challenging bushwalks that take you to far away places can be wonderful, but it is amazing how much beauty can still be found close to suburbia, tucked just a short stroll away from the hustle and bustle.
My aim was to head to just such a spot for a pleasant half-day walk — something that would allow plenty of conversation and catching up with some old friends and not be too much of a challenge for my three young kids.
We met up mid-morning at Picnic Point Reserve, near Springwood, with the sun streaming down on a warm early spring day.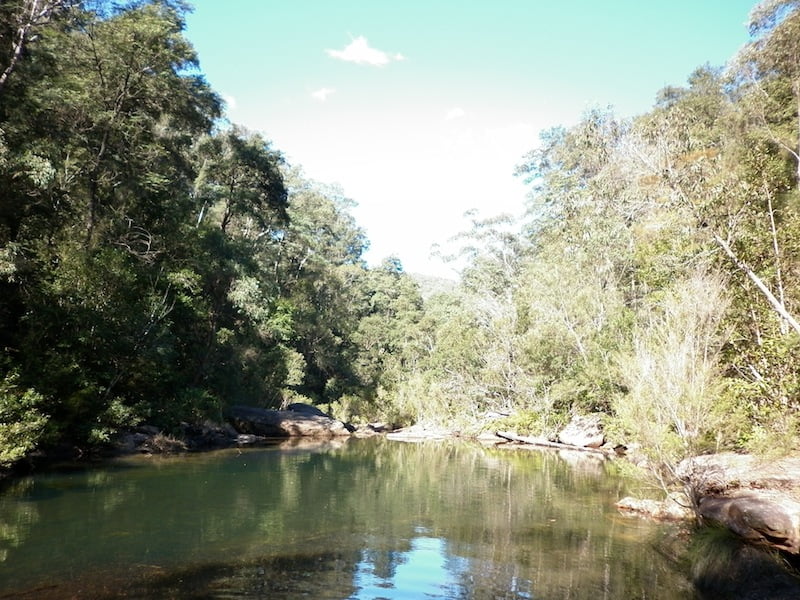 Setting off we followed Magdala Creek, which is lush, green and fern-filled from the start, but becomes increasingly beautiful as you go along. There were plenty of nice little cascades and small waterfalls, which grew larger as the creek cut deeper as we approached the junction with Glenbrook Creek.
Opposite us we caught glimpses of the impressive cliffs that flank this creek in many places, and further down become Glenbrook Gorge, with the track sidling a little way above the gurgling creek in pleasant forest.
All up this walk is only about 10 kilometres, but with the lunch spot two thirds of the way along the four-year-old (who walked the whole way on his own) was getting a little restless.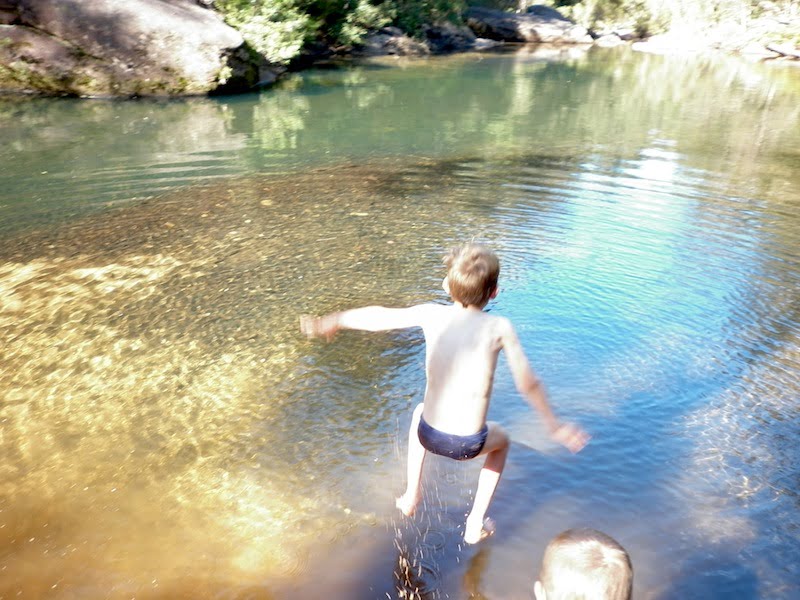 We stopped for lunch at the junction with Sassafras Creek. This is a lovely spot with a pleasant elevated camp site (if you're after a very easy overnight walk) as well as a large swimming hole, sandy beach, and interesting pot-hole covered slab of sandstone.
We must have spent a couple hours here, lapping up the sunshine, enjoying our gourmet feast (there was far too much food!) and gibbering away while the kids explored and then decided they wanted to go for a swim.
Finally we looked at the time and realised it was unfortunately time to move on, but not before we all clamoured up the monolithic rocks jutting out of the ground right next to camp site.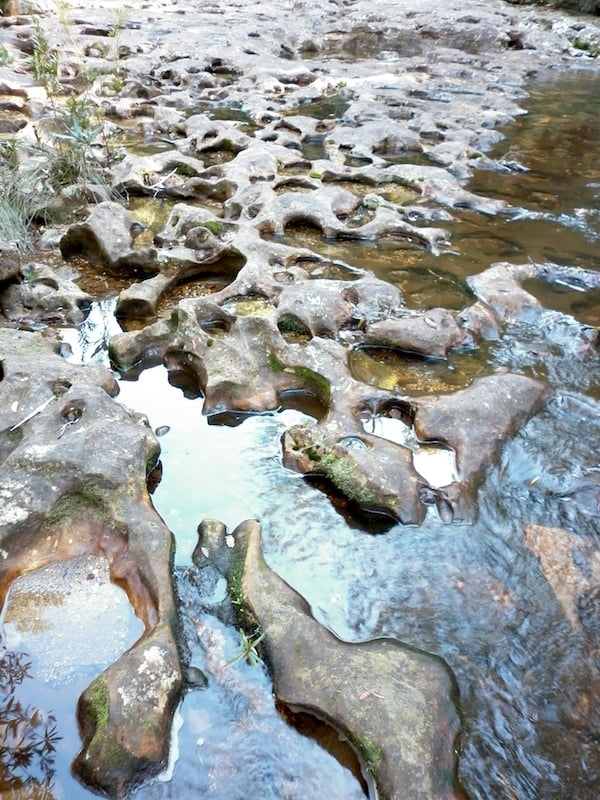 This creek was again lovely (although there were a few weeds at one point, such as ornamental ginger, which have escaped from the gardens nearby).
The creek forked at a pleasant junction and we were soon climbing higher, watching as the plants changed, new flowers appeared, and eventually views back down the valley were possible.
All too soon civilisation reappeared, and it was a short walk back to the cars.
A great little day walk, all on track with simple navigation, but still a wonderful place to retreat from the city into the bush with a handful of wonderful people of your choosing!